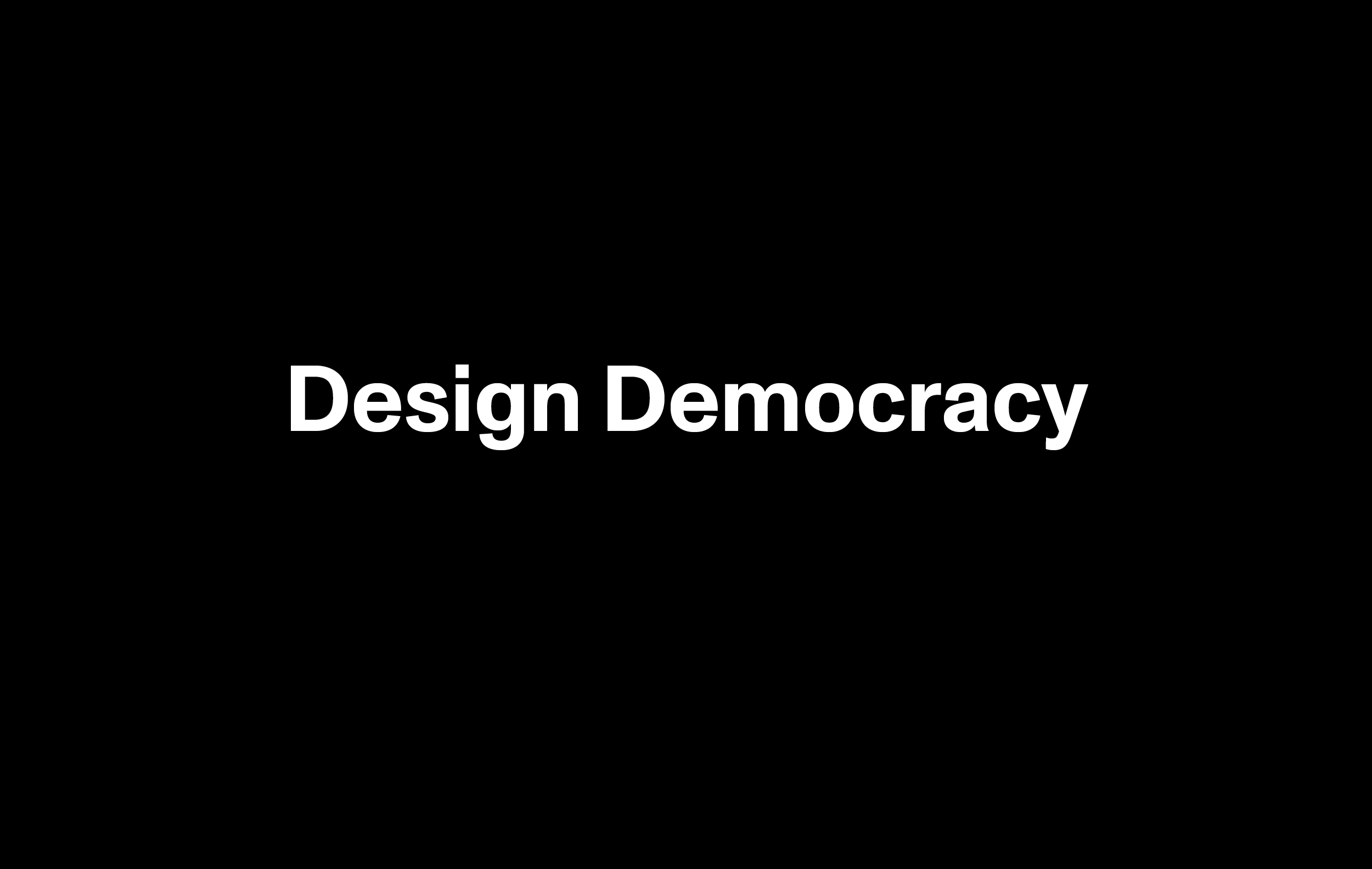 Design can shift perspectives and change the world around us. Design Democracy was formed over a decade ago with a vision to do things differently, using design as a tool to maximise positive impact.

Our work encompasses graphics and identity, strategy and positioning, products and packaging, exhibitions and installations, websites and digital experiences, advertising and communications
One in a thousand

Just 0.1% of creative agencies are founded by women and 8% of creative directors are women. Rare as hen's teeth, we are a creative agency both founded by women and led by female creative directors.



Co-creation

Our work is inclusive, thoughtful and empathic. We listen, learn and co-create to provide original thinking which connects meaningfully with people.

We bring together a diverse range of skills and experience to help bring our clients' vision into the world and make an impact. We're multi-skilled, but driven by our shared purpose to design a better world.



---
STRATEGY
Brand strategy
Values-led positioning
Point of difference analysis
Naming
Brand architecture
Copywriting
Key messaging
Tone of voice
Editing and proofreading
BRAND

Identity and logo design
Campaign development
Branded environments
Visual language
Brand guidelines
Wayfinding and signage
Publications
Corporate reports
Packaging design

DIGITAL

Website design and development
Content generation
Site architecture
Animated experiences
Digital advertising
Social media campaigns
Digital presentations
Digital marketing campaigns



---
SONIA POST, CREATIVE DIRECTOR
Design Democracy was founded by Sonia Post, a Creative Director with extensive experience in brand development, campaigns, digital and environmental design.

She held senior positions at some of Australia's leading design agencies, helping roll out branding for the Sydney Olympics, designing exhibitions for the National Gallery of Australia, and developing rebrands for entities like Macquarie and the Powerhouse Museum.

For clients big and small, Sonia proves herself a force for innovation and ideas generation. Brave and lateral thinking defines her creative approach, but a tenacious, can-do attitude underpins her studio's ongoing success.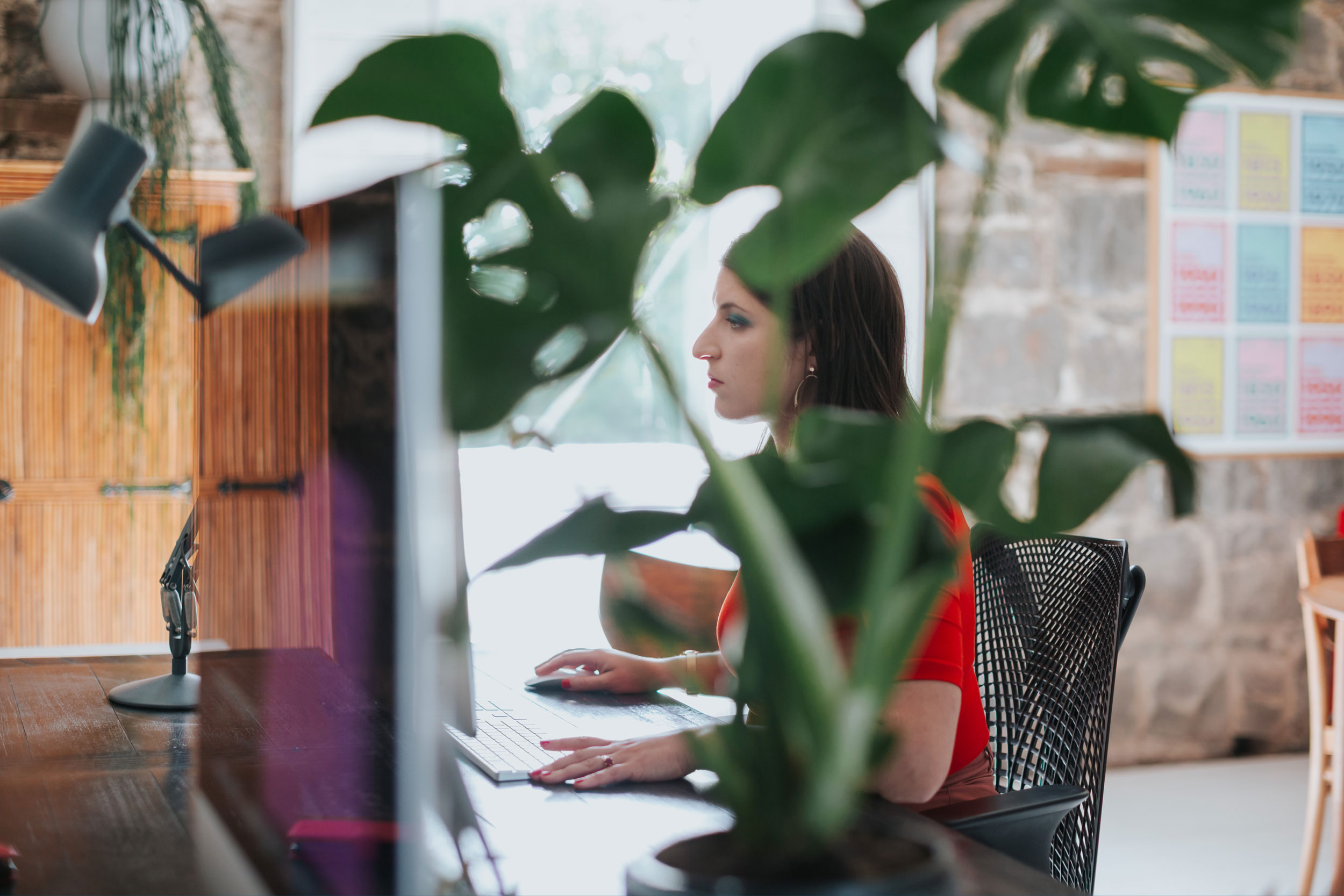 NIAMA WESSELY, SENIOR CREATIVE
Niama Wessely is a senior designer with over ten years experience in brand identity, art direction, digital design, illustration, packaging and publication design.

Niama has worked on large scale branding projects for arts and not-for-profit organisations, multi-national corporations and government agencies. Typography and image-making heavily inform Niama's creative practice, she is a creative problem solver with a focus on human-centred design.

A natural storyteller who guzzles books faster than the speed of light, Niama is also a keen beer brewer, scribbler and traveller.


FEMI COPPI, SENIOR DESIGNER
Adventurous and kind, Femi is drawn to creative tasks that make a difference to the lives of others. As a graphic designer she has worked in diverse roles: from architecture practices to advertising and branding agencies across Australia and North America.

Versatile and empathic, Femi contributes readily to the Design Democracy team, translating briefs into mission-driven concepts, and building rapport and good will as she goes. Trained in fine art and studio production, she busies her hands when she can, sculpting jewellery, or building 3D models for both work and pleasure.


EMILY BAILEY, SENIOR DESIGNER
Relaxed in manner, but with a laser-like focus, Emily is a composed and highly creative senior designer. Resourceful and with an eye for current trends, she is enthusiastic about the overlap between good humans and good design.

In a fast-paced studio role, Emily has proven her versatility, excelling at brand development, corporate publications design, interiors styling, art direction, exhibition design and social media content creation. Systems-driven, she demonstrates her love of shared platforms on the regular, showing initiative and supporting ease of collaboration with the broader Design Democracy team.


---
ArchiTeam
Arts Project Australia
Australian Cuisine
Australian Unity
Bank Australia
Bendigo Art Gallery
City of Kingston
City of Melbourne
Community Legal Services
Country Fire Authority
Creative Spaces
Craft Victoria
Department of Human Services
Department of Justice
Department of Premier and Cabinet
Ecostore
FMSA Architecture
Footpath Guides
Good Shepherd
Headspace
Homes for Homes
InsideOut Institute
Inspiring Australia
Ladder Project Foundation
Mental Health Complaints Commissioner
Orygen Youth Research
Public Interest Advocacy Centre
Royal Women's Hospital Victoria
Sugar Australia
The Finders Keepers
Vic Allied Health
VicHealth
Victoria Police
Women's Health Loddon Mallee
WorkSafe
Worksmith