---
THE FINDERS KEEPERS
The Finders Keepers is Australia's largest curated marketplace of makers, designers and entrepreneurs. Design Democracy developed seasonal artwork for application across print, media, digital and advertising campaigns.

The Finders Keepers are champions of creativity and curators of Australia's leading design markets, where communities come together to discover the very best from designers and makers.

Design Democracy developed seasonal event artwork celebrating the Australian host cities of Sydney, Melbourne and Brisbane. Deconstructed local architectural forms combine with distinctive colour palettes to create a unique brand identity across all three events.

The graphic framework was successfully extended to accomodate content and messaging as the COVID-19 pandemic unfolded. Iconic architectural forms were reconfigured and mobilised to support community and connection during a time of disruption and uncertainty.
---
Deconstructed architectural forms featured host cities Sydney, Melbourne and Brisbane.
---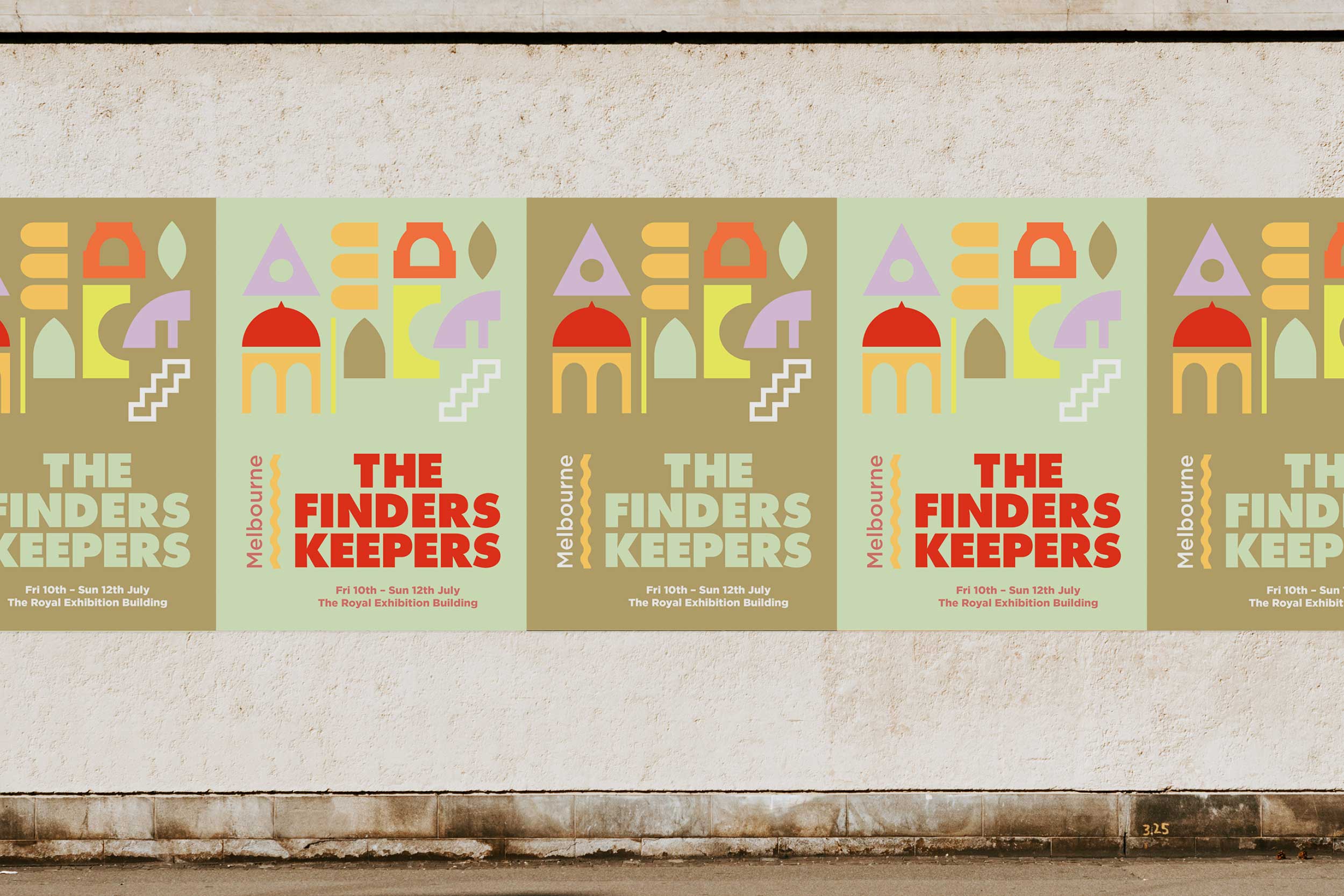 ---
Seasonal artwork was utilised across print and digital media.
---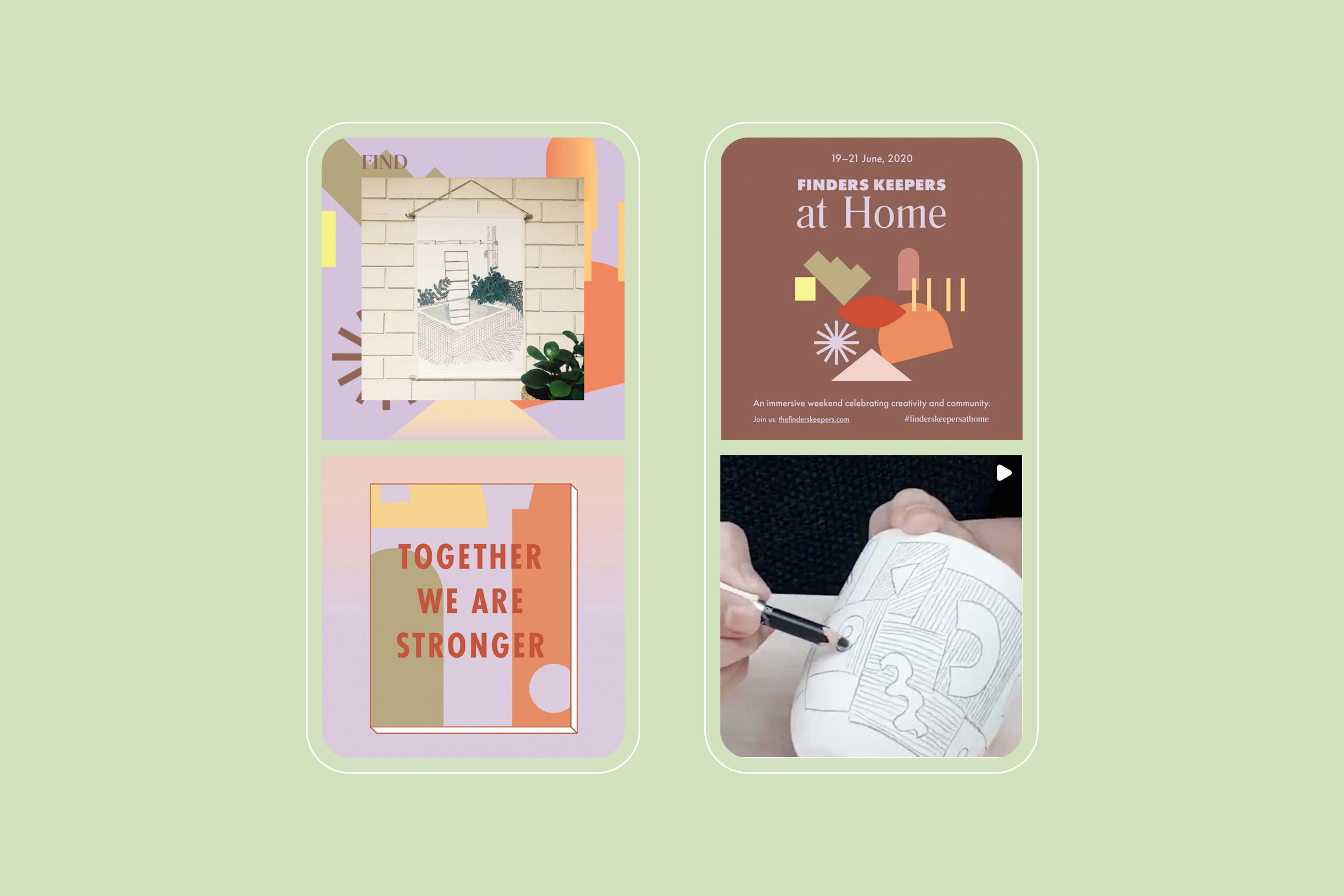 The future is bright

Uncovering Australia's heritage architecture